Featured Project
Mayfair Family Office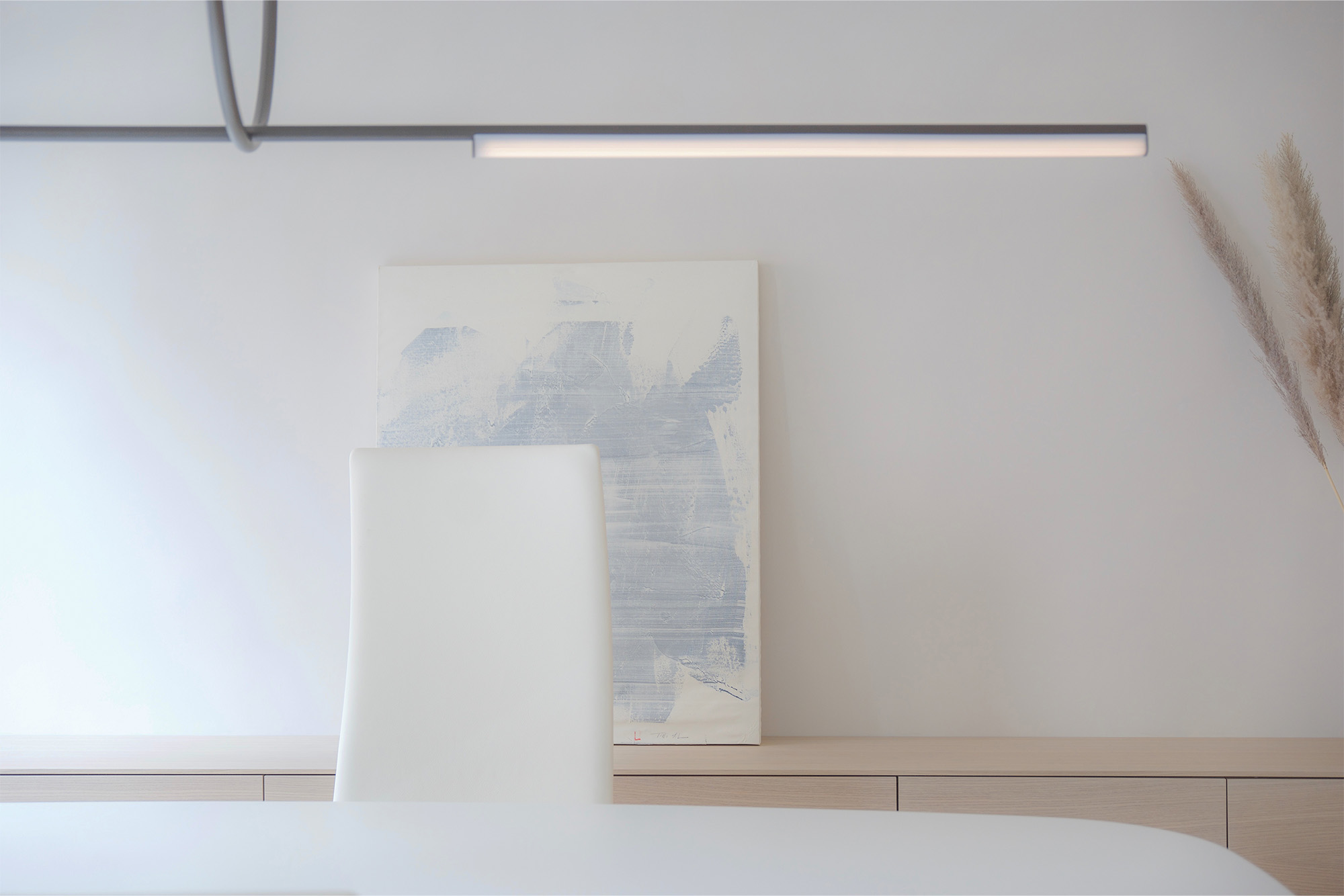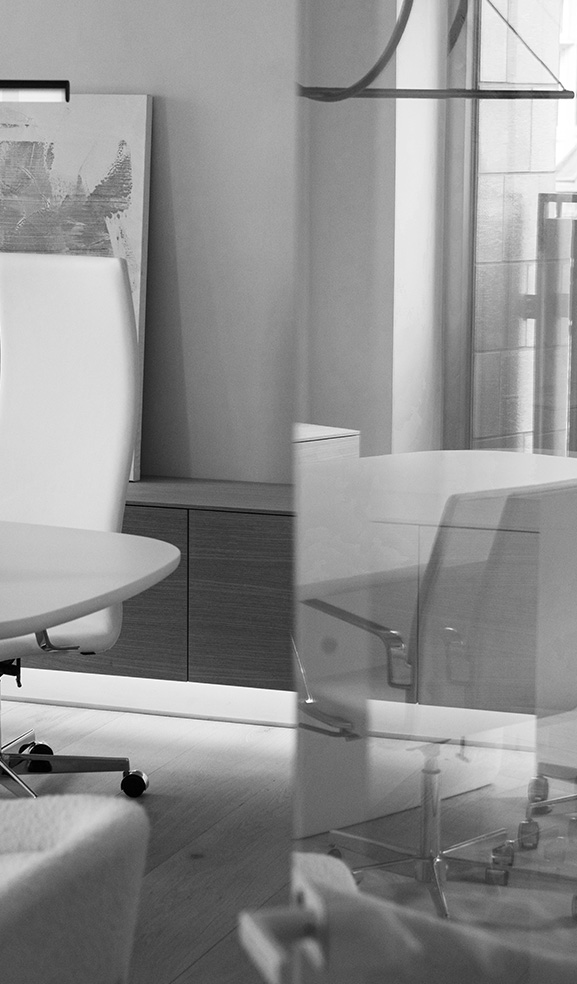 DEFINING BESPOKE ARTISTRY
Our most recent commission for a private family office in Mayfair redefines the highest levels of bespoke artistry to achieve not only immense aesthetic appeal but also how the spaces feel to interact with. Located within the ground-breaking Mayfair Office development by Clivedale, we were able to interpret the client's vision of a "contemporary, crisp, warm aesthetic, with all the equipment of a modern office seamlessly hidden from sight" into an operational solution.
The centrepiece to the 1,500 sq ft private office is a striking contemporary bespoke solid limestone co-working station. Bringing together the expertise of our design, construction and FF&E teams, we created a prototype model, rigorously testing and perfecting the seamless finish and construction of a range of compartments designed to discreetly hide all electric points and cabling before installation onsite.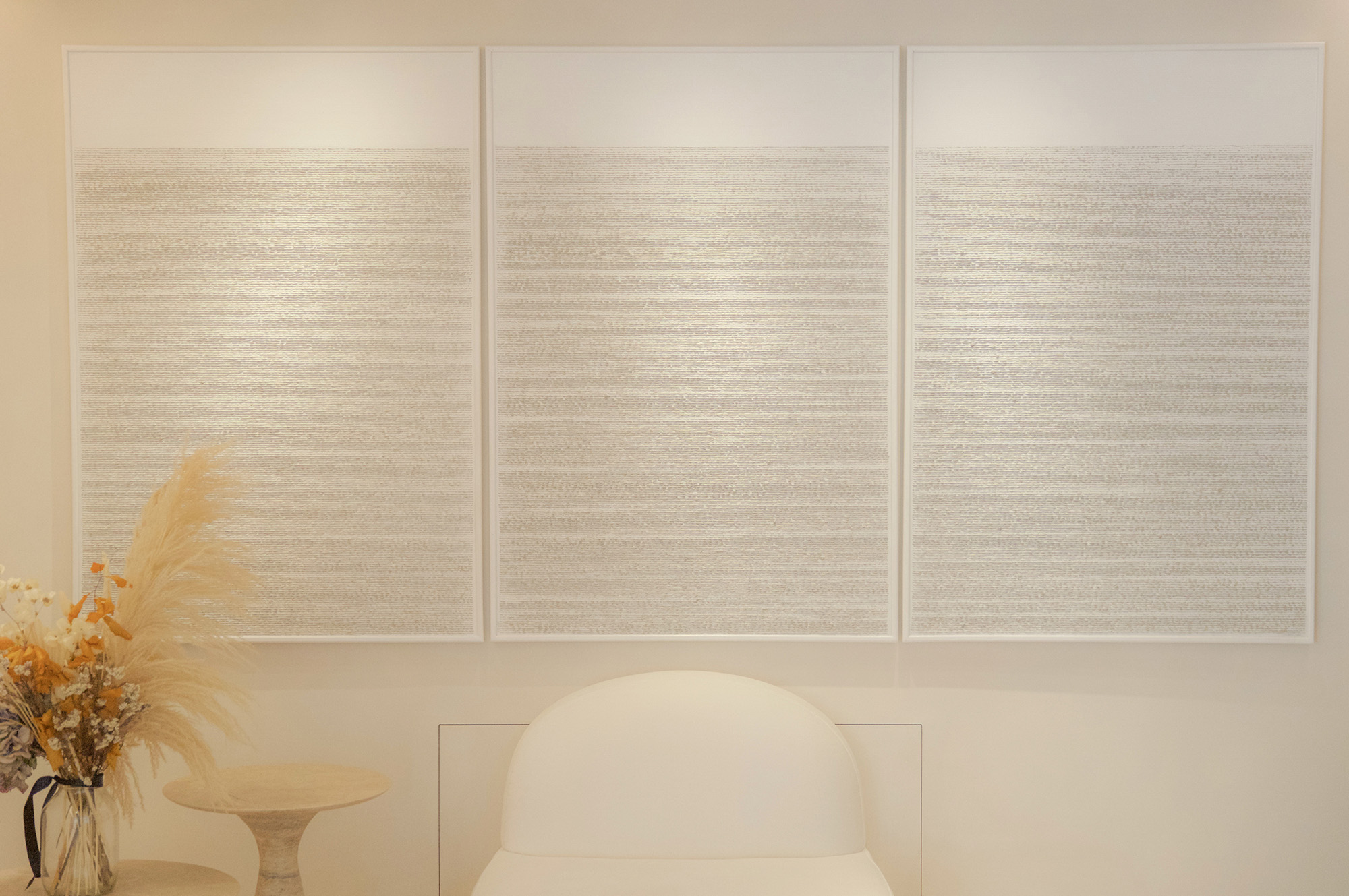 Working with specialist Italian glaziers, bespoke glass partitions for the two individual Director's offices were cut by hand with minimal profiling to create the effect of 'frameless' doors.
Other bespoke features include bronze lighting designed to mirror and enhance the sculptural curves of the central workstation; bookmatched limestone sourced from Italy to adorn the lobby walls and both Director's ensuite bathrooms and all oak joinery throughout. Adding a sense of conviviality, we created a statement coffee station with stone-clad counter, brass hanging shelves and every detail catered for the perfect in-office Barista experience.
Our in-house multidisciplinary capabilities for this project covered spatial planning, design and manufacture of bespoke furniture, handcrafted finishes, construction and installation as well as all integrated technology, music, lighting and air-conditioning systems.
Discreet features hide any evidence of a busy family lifestyle, including bespoke cabinetry in the hallways to provide extra storage and handwashed oak joinery in the master bedroom to conceal a door to the main bathroom.