Our ethos
INSPIRING ORIGINALITY
We believe that EXCPEPTIONAL is a result of CROSS-DISCIPLINARY CREATION. We push the boundaries of possibility by merging the LIMITLESS CREATIVITY of our architects and designers with the meticulous CRAFTSMANSHIP of our makers.
Meet the management team
Led by founders, Alex Labridis and Matt Xenos, our MULTIFACETED team is comprised of over 60 RIBA architects, BIID interior designers, spatial expressionists, chartered engineers, residential contractors, craftsmen, artists, researchers and property managers.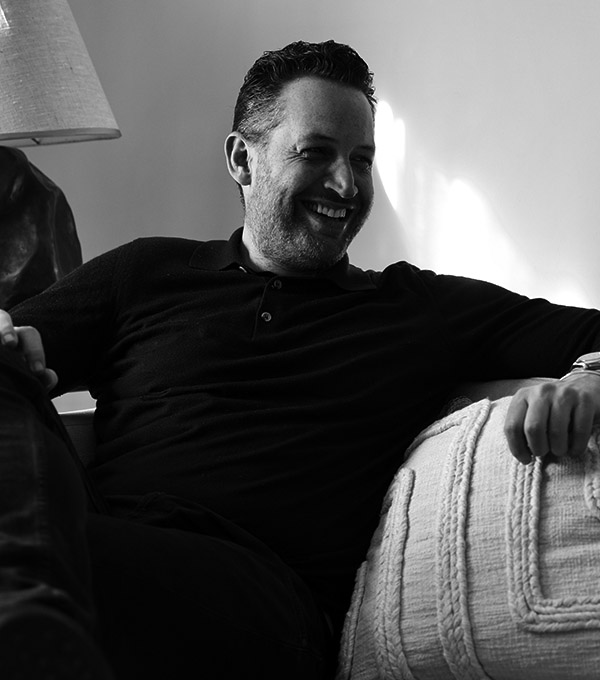 Alex Labridis, Managing Director
Drawing on his international experience – notably working on high-profile construction projects across the Middle East – and his exposure working at a top London hedge fund, Alex Labridis brings the precision of an engineer's eye and a honed business style to OWN LONDON, expanding the company to a team of 60 specialists. In 2020 Alex extended the design capabilities of the studio further appointing a new Head of Design. The overriding ambition is for OWN LONDON to be one of the capital's largest independent interdisciplinary development and design brands, operating internationally, delivering professionalism, creatively-designed projects with integrity and incomparable level of service.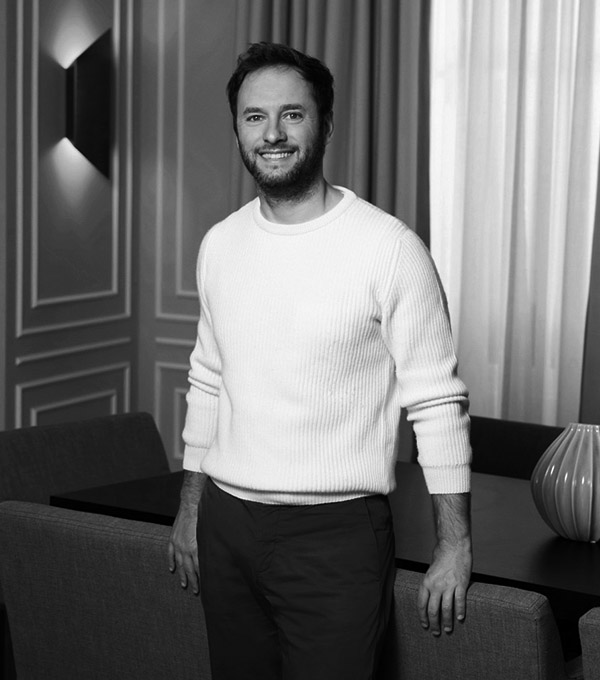 Manthos Xenos, Director & Head of New Business
A collaborator and a passionate people person, Matt is responsible for the consistent growth of OWN LONDON and its garnered reputation as a service-orientated, creatively-led business. Educated between Athens and London and tutored in the field of civil engineering, Matt spent a number of years working with real estate and investment companies in London and Athens, learning how businesses operate in different cities and under different guidances. A period of time providing technical support on infrastructure projects with the Ministry of Defence equipped Matt with diplomatic skills and an understanding of how larger-scale government companies operate  before co-founding OWN LONDON. Continually growing and defining client services and property management division, Matt is responsible for the client roster but also the ongoing high-level of service offered by the OWN LONDON team.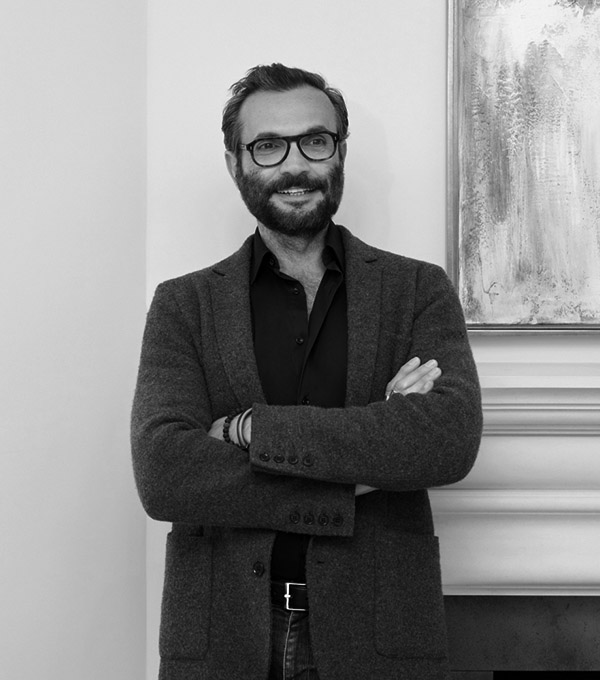 Jorge Khawam, Head of Design
Appointed as Head of Design in 2020, Jorge oversees a growing team of skilled interior designers and interior architects. Having held senior positions at internationally-acclaimed studios including John Minshaw, Studio Ashby and Natalia Miyar, Jorge brings a specific focus on architectural detailing and rich materiality to OWN LONDON's burgeoning design style. Trained internationally, initially at Central University of Venezuela before winning a scholarship to study in Germany, Jorge's breadth of knowledge, influences and design language is varied. Citing Carlo Scarpa, Luis Bustamante and Lazaro Rosa Violan as design influences – in particular their ability to design homes and buildings that resonate warmth and elegance in a fresh and modernist style – Jorge is an expert in tailoring design projects that imbue creativity and design eclecticism.
Jorge's previous roles include Head of Interior Architecture at Natalia Miyar Atelier and Studio Ashby as well as working for Finchatton and Taylor Howes as a Senior Interior Architect and Designer. Jorge is renowned for fusing contemporary and timeless design aesthetics, using his deep understanding of architectural vernacular, spatial planning and craftsmanship to create unique and unexpected environments. With his vast experience of working for leading design firms, Jorge has extensive relationships with international suppliers, artisans and craftsman. As a result, he is able to he is able to drive projects from conception to completion with clear vision and the highest levels of detail and supreme quality.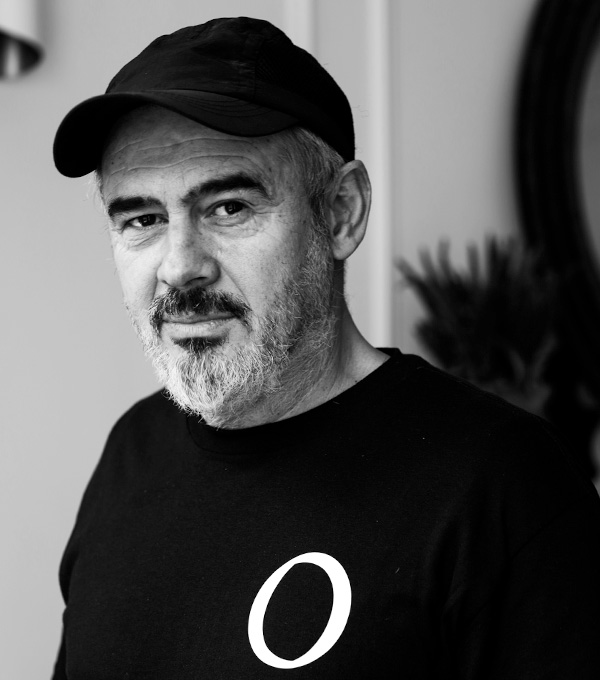 Vaios Tsigkas, Construction Director
Vaios is one of the Founders and the Construction Director of OWN LONDON who heads up the construction arm of the business. He has over thirty years of construction experience, mainly in London and Greece and he thrives in paying attention to detail and quality. His vast technical knowledge and construction experience enables him to execute the delivery of challenging and demanding projects. His experience in London spans from construction of commercial, hospitality and high-end residential development. Prior to OWN LONDON, Vaios was the construction manager for a large construction company responsible for delivering large scale private and government projects. He manages a team of 50 in house traders and operatives, as well as subcontractors.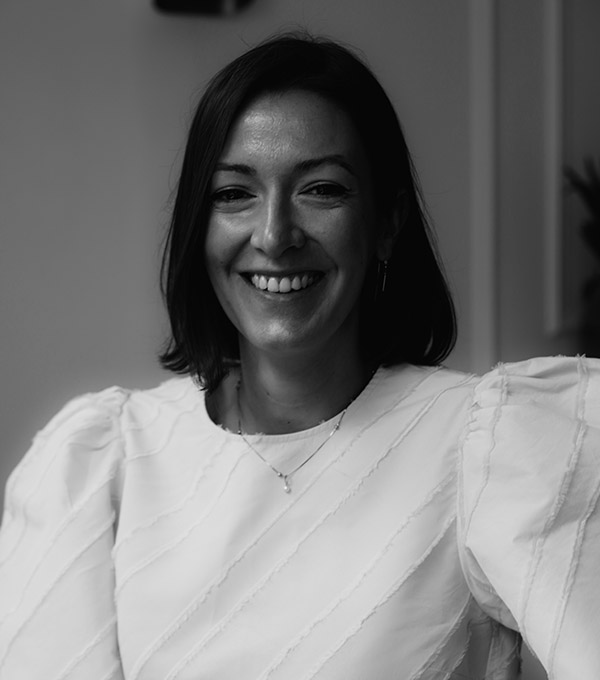 Alicia Meireles, Associate Director of Interior Design
Alicia initially studied civil engineering in Porto where she completed her master's and worked for two years in different positions gaining valuable construction knowledge and developing interpersonal and organisational skills.
However, realizing that she still had a genuine interest in construction and building, she decided to pursue a more creative career in London where she studied Interior Design at Chelsea College of Art & Design.
Since then Alicia worked for companies such as Studio at Harrods, Hirsch Bedner Associates and Soho House before joining Own London in 2022 as the Associate Director of Interior Design. She brings with her the eclecticism, colour combination skills and keen eye for detail gained through several years working in high-end residential and luxury hospitality projects across the globe. Her portfolio of works includes London prime location townhouses, five-star hotels across Europe and the Middle East, and private members clubs in Italy, France, Greece, Sweden, Japan and Portugal.
Alicia has a genuine interest on the local craftspeople skills and materials which she learns and adapts to create beautiful interiors, either it being on architectural details or to create intricate new pieces of furniture and lighting. Her love for vintage means she's always on the lookout for new findings which she then uses in her ever-interesting interiors – no two spaces will ever be the same.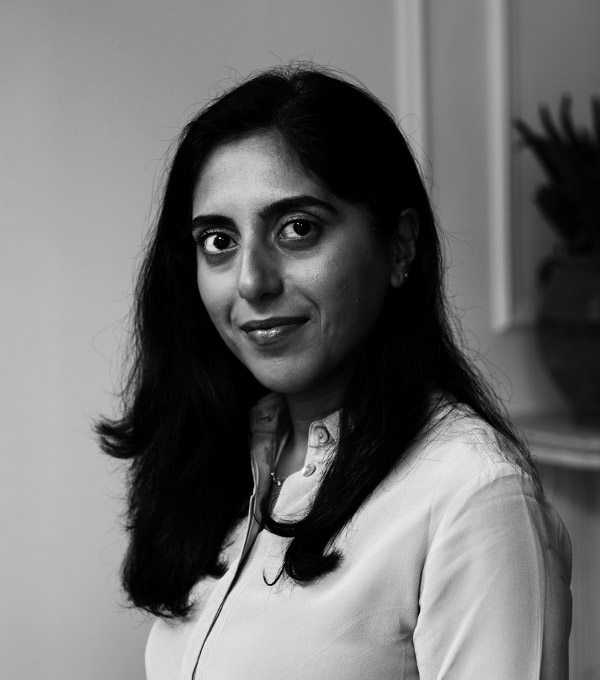 Sabah Ashiq, Associate Director of Architecture
Prior to joining OWN LONDON, Sabah accumulated a wealth of experience over 18 years working in some of the industry's leading Architectural practices on high end design projects. Spanning several sectors from residential, hospitality, commercial, transport, sports to masterplans, Sabah has shown a commitment in delivering sophisticated design concepts with great attention to detail.
In 2005, she joined Foster + Partners, working on various high profile projects such as Queen Alia Airport, Wembley Stadium, Hermitage Towers and Anfa Plage Resort. Sabah then completed works on the London 2012 Olympic Stadium as a key member of the architecture team. Moving to Hong Kong in 2013, Sabah gained invaluable experience managing teams on large scale projects in Asia such as Rosewood Victoria Docks Towers.
In parallel to practice Sabah has given talks at Universities and was an elected member of the RIBA Hong Kong Chapter Steering Committee. Her passion for art and architecture has been reflected in her winning several architectural competitions with her works published, amongst which a RIBA competition for a 15m tall Art installation completed in Heatherwick's Pacific Place' for its 25th anniversary.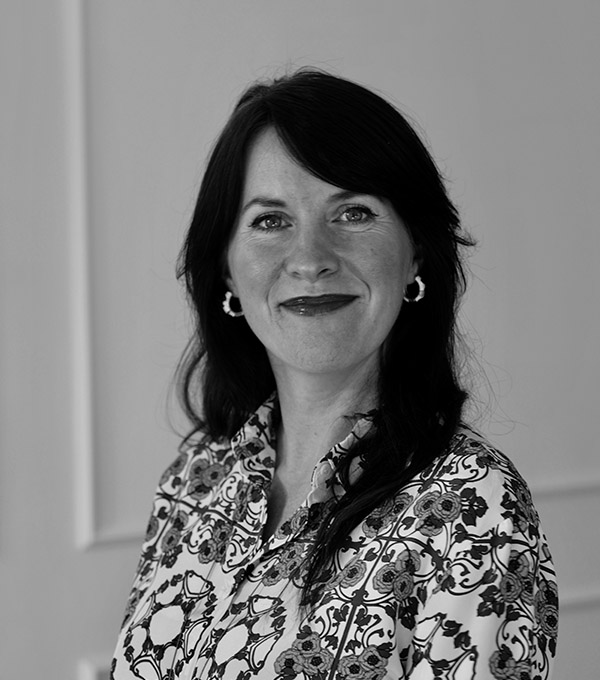 Iwona Budnik, Senior Interior Designer
Born in Poland, Iwona travelled to South and North America in her teens and later moved to London to study Interior Design at London College of Communication while working in luxury hospitality venues. This experience became invaluable in the Hospitality Interior Design profession, giving her crucial insight into how designs affect both visitors and those who work there.
Iwona thrives in collaborating with clients directly as well as designers and craftsmen, to achieve a shared vision that fosters creativity and delivers distinctive results.
In her 14 year career, Iwona honed her skills working on a wide range of interior projects; from Luxury private and multi residential residences to award winning hospitality, sports and conference venues both in Europe and the Middle East.
Iwona has client comfort at the heart of every project and thoroughly enjoys all aspects of the design process, from concept through to technical development but especially site coordination, when projects come to life.
Her passion for all things creative and single aim as a designer is to design for posterity.
Iwona is an avid reader of art history and architecture books. She enjoys visiting antique fairs, finding and restoring jewellery and unusual furniture to extend their lease of life.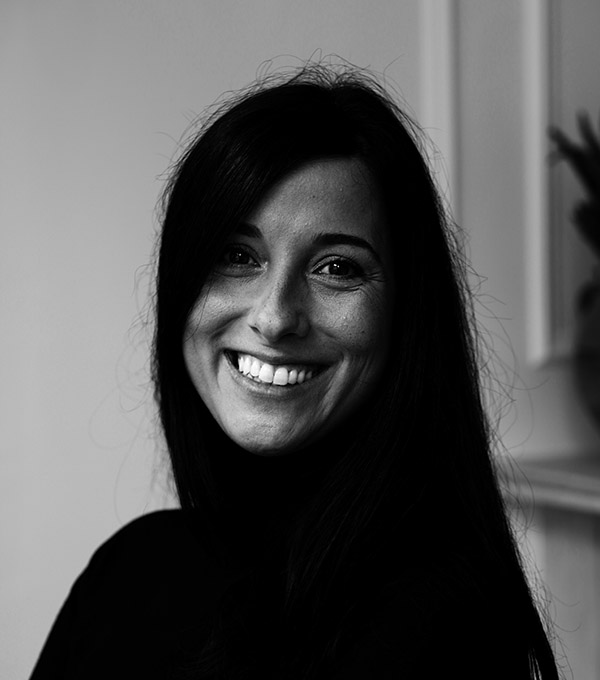 Deborah Giunta, Project Architect
Project Architect, Deborah Giunta has a deep love of architecture, which has fascinated her from childhood. As the daughter of a developer, Deborah spent years exploring building sites in Italy. She gained a master's degree in Architecture whilst studying in Genoa, Italy, where she focused on historical buildings, an area of particular interest for hers.
Since moving to London in 2014, Deborah has specialised in residential projects of high-net-worth, but also has a wide understanding of commercial rollouts. Focusing in on London specific projects, Deborah worked in varying aspects of the design process.
Deborah is part of the Architects Registration Board. She is a fundamental contributor to full planning drawing sets required to develop properties from ground to completion. Deborah would like to build on her already inspiring portfolio and help Own continue to produce sustainable, functional and beautiful designs.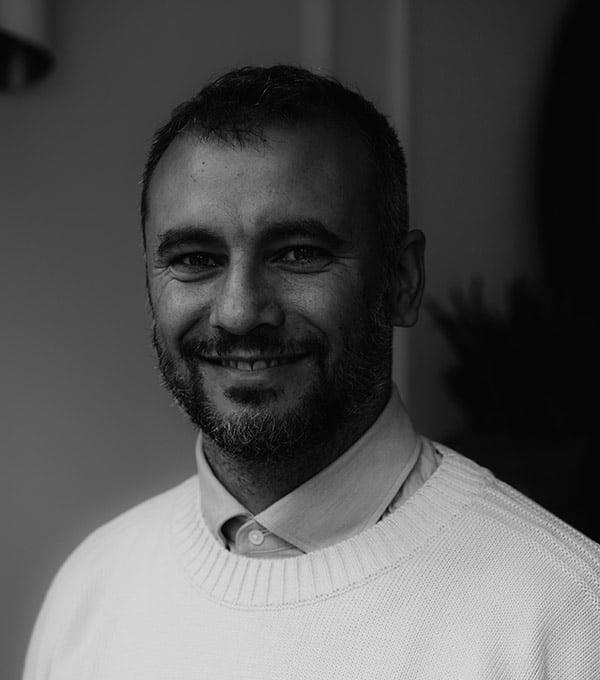 Vangelis Xenos, Construction Manager
Vangelis is the Construction Manager at OWN LONDON. His early education was in Greece, he then continued his studies at London's South Bank University, gaining a Degree in Architecture. Vangelis has both technical and practical knowledge in construction and design and has enhanced his career here in London working on luxury properties with historic detailing.
Vangelis also has experience in Public Relations and event management, and as a result is extremely efficient and experienced in communications. He manages multiple projects from commercial to high-end residential, supporting the construction team and delivering the architectural team updates, helping ascertain any obstacles and providing solutions to structural engineering elements and design details.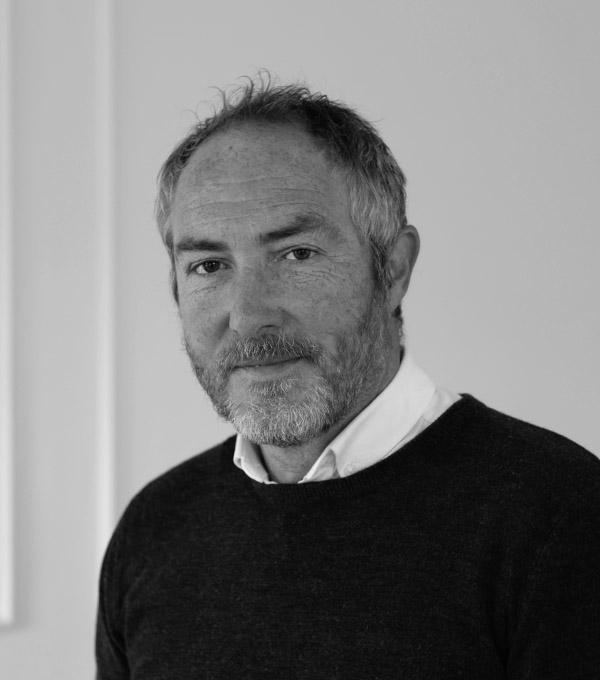 Simon Brown, Marble Design Installations Manager
Simon came to OWN LONDON having led The Refined Workshop and Cheevers Poole operations for aver a decade. He is a key part of the design process.
As a History of Art, Design and Architecture graduate, he has enjoyed the unique aesthetics of stone as a professional for over 20 years and imbues his passion in spades.
Ever keen to share his knowledge, Simon works tirelessly to realise the client brief from the selection process, through his designs and to the management and completion of the installation.
Offering creative technical solutions to complex masonry, Simon enjoys finding beauty in both the materials he works with and the subtlety and precision of fine detailing and craftsmanship.
From the initial selection of each slab to the final exquisite installation, Simon brings craftsmanship, precision and passion to all things stone.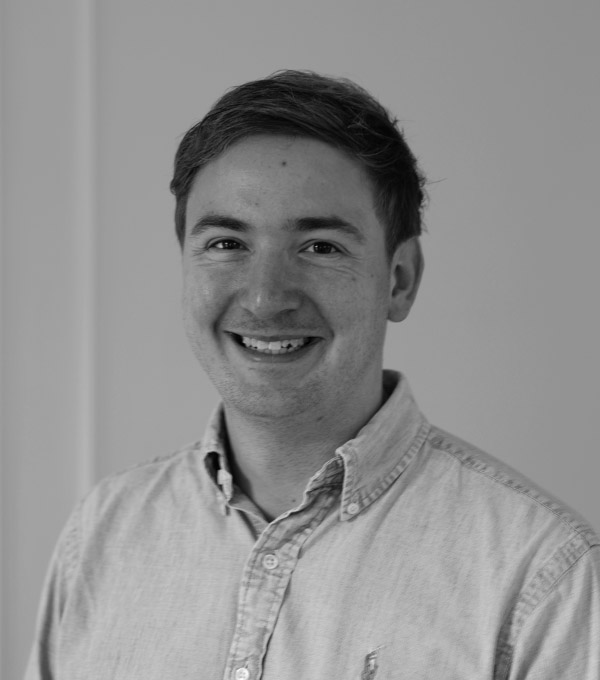 Oliver Watson, Quantity Surveyor
Oliver has a wide range of experience within the residential market and has seen numerous projects through their lifecycle throughout the last 12 years; from estimating through to successful delivery.
The majority of Oliver's career has been spent working in London's challenging site constraints within the 'super prime' market, which has armoured him by a lot of exposure to alternate and creative methods of construction from challenging designs, delivery, and supply chain methods.
Oliver strives for client satisfaction and has built up the trust of our most respected clients by making sure our 'pre' and 'post' contract delivery costs are on point.
Oliver's mantra is 'Preparation is the Key to Success'.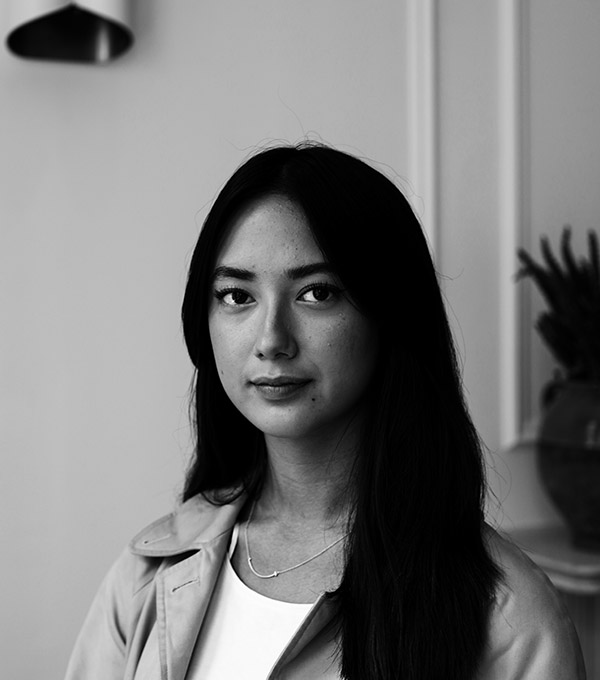 Kate Sumitomo-Wyatt, Junior Architect
At the age of 7 years old, Kate discovered her love for architecture during a visit to Japan. Kate is half Japanese and most of her extended family live in Tokyo, therefore she visits the country frequently. Kate's ethnic background has without doubt influenced her design style and architectural preference. The way in which modern architecture combines aesthetics with practicality, whilst being iconic is an inspiring concept. Architect, Le Corbusier says "a house is a machine for living in" – this encapsulates the importance of each part being able to function together like a body and how the structure of a building is made with purpose.
Following her work experience at Mace with the lead Architect, Eduardo Sutto, Kate experienced a steep learning curve and learned how architects work in a corporate environment. Now a celebrated member of OWN LONDON STUDIO, Kate will apply her design skills into the Luxury materials arena.